Online Experience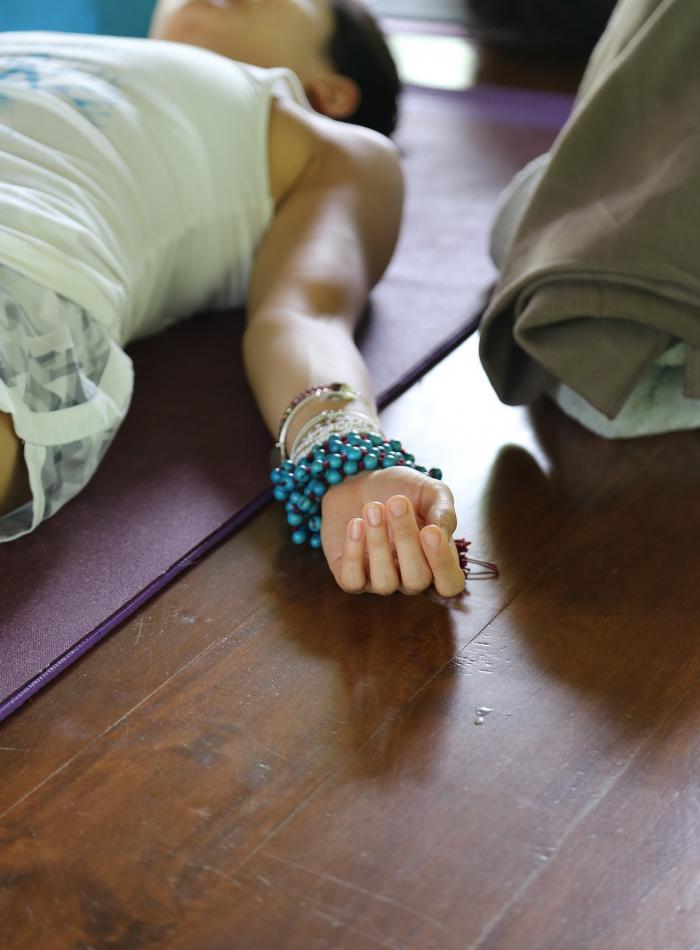 Clases de Yoga Nidra-Yoga Nidra class
This is an Online Experience

Offered in Spanish and English
What will we do?
Si estás muy estresado, sufres de insomnio, estás con mucha ansiedad o miedos, prueba una clase de Yoga Nidra que es una relajación guiada y consciente de una hora. !Te va a sorprender!
Primero hacemos ejercicios para movernos y activar el cuerpo y luego nos estiramos sobre la espalda para escuchar la relajación.
No tendrás que hacer nada más, solo escuchar y dejarte llevar por mi voz.
Después de la clase, vas a notar un descanso profundo y renovador que te va a durar varios días.

If you are very stressed, suffer from insomnia, have a lot of anxiety or fear, try a Yoga Nidra class which is a guided and conscious relaxation of one hour.
It will surprise you!
First we do exercises to move and activate the body and then we stretch on the back to listen to the relaxation.
You will not have to do anything else, just listen and let yourself be carried away by my voice.
After class, you will notice a deep and refreshing rest that will last several days.
What do I have to bring?
What else should I know?