Online Experience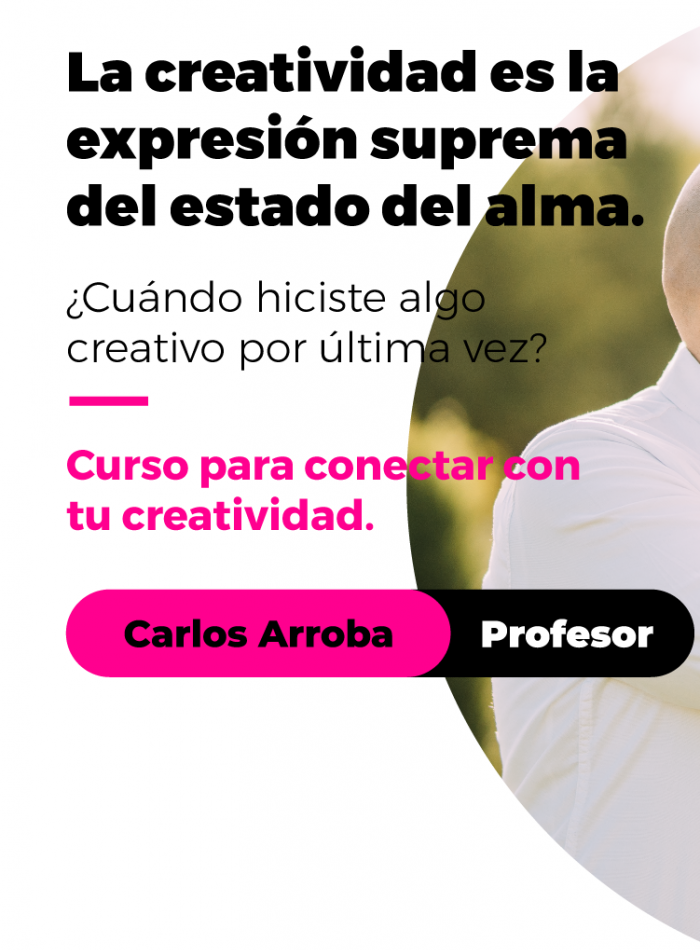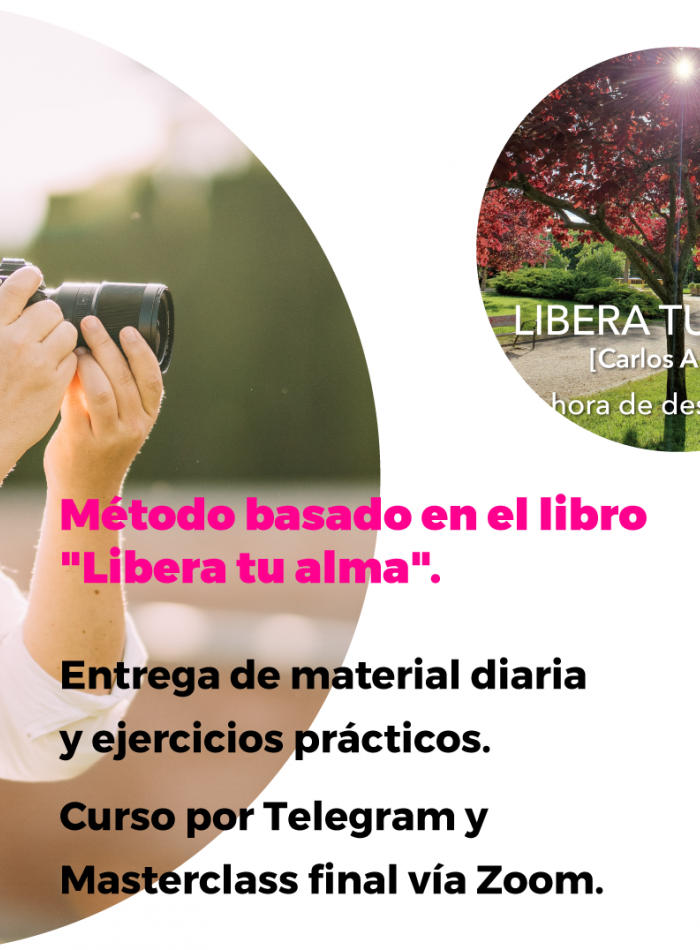 Conecta de nuevo con tu Cre@tivid@d en 5 días
This is an Online Experience

Offered in Spanish
What will we do?
¿Eres alguien sensible, que le interesa el arte y disfruta consumiéndolo?
¿Te encanta pintar, tocar un instrumento, hacer fotos o escribir?
¿Notas que hace tiempo que dejó de fluir tu creatividad y quieres volver a conectar con ella?
Tranquil@, porque tod@s somos creativ@s y tenemos altibajos en nuestra creatividad.
Soy Carlos Arroba y me encargo de canalizar la emociones a través del arte, las utilizo para que liberes todo tu potencial creativo.
Soy especialista en fotografía y escritura terapéutica.
Genero herramientas artísticas para desarrollar la creatividad a través de la inspiración.
Utilizaremos lo que yo sentí, para que tú puedas expresarlo con tu propia creatividad.
Me encargo de mostrar al mundo lo que cada alma tiene en su corazón, todo a través del arte.
El curso está basado en el libro que publiqué en Agosto de 2020 titulado "Libera tu alma" y son las herramientas que yo utilicé para crearlo.
El libro tiene 33 capítulos y cada capítulo tiene un símbolo, una fotografía, una canción y un texto asignado.
Te mostraré cómo abrir ese regalo que tienes dentro y permitir que disfrutes de él.
El curso son 5 días seguidos e incluyen un Zoom inicial de presentación junto con la explicación de las tareas a realizar, hay ejercicios diarios y una MasterdMind el último día sobre Creatividad.
Elige en el calendario el Lunes de la semana que quieres empezar con el curso, comenzamos todos los Lunes y terminamos el Viernes de la misma semana.
Cada día mando material para trabajar y luego se comparten los ejercicios en un grupo de Telegram.
Los ejercicios diarios se complentan entre 15 y 30 minutos al día.
Yo me encargo de poner los ingredientes y entre todos generamos un plato sabroso y creativo.
Os comparto algo del material que vamos a utilizar:
https://soundcloud.com/carlos-arroba-diaz/permite-que-se-exprese-tu-nino-desde-tu-propia-maestria-de-amor
La creatividad es la expresión suprema del estado del alma.
¿Cuándo hiciste algo creativo por última vez?
What do I have to bring?
What else should I know?