Online Experience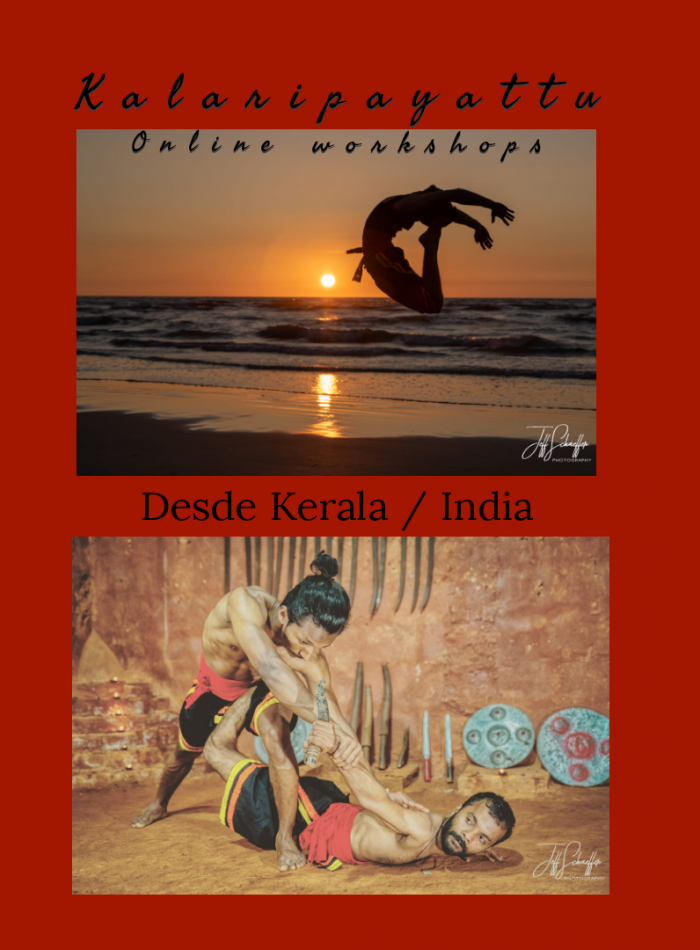 Kalaripayattu. Madre de las Artes Marciales.
This is an Online Experience

Offered in Spanish and English
What will we do?
Iniciación al entrenamiento y filosifía de Kalaripayattu, madre de todas las Artes Marciales. De la mano del Maestro Shijim, en vídeo conferencia vía Zoom desde Kerala (India).
El los talleres se aprenderán y practicarán la primera serue decejercicios decentrenaniento Kakari, los cuatro saludos principales + el Saludo al Sol y Saludo a la Luna.
Recomendado para personas que realicen o hayan realizado algún ejercicio físico.
What do I have to bring?
What else should I know?