Online Experience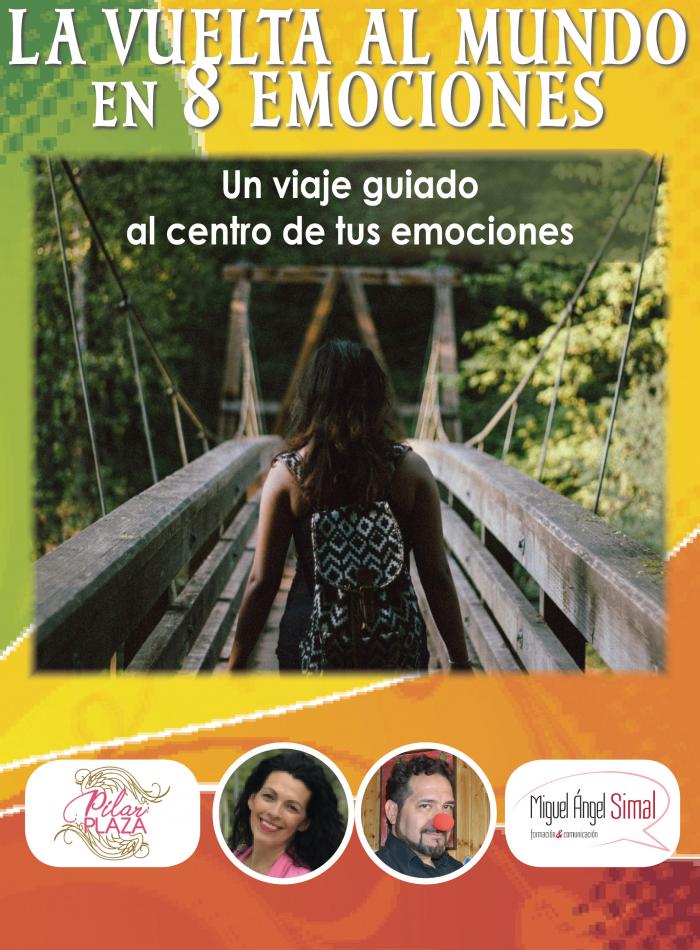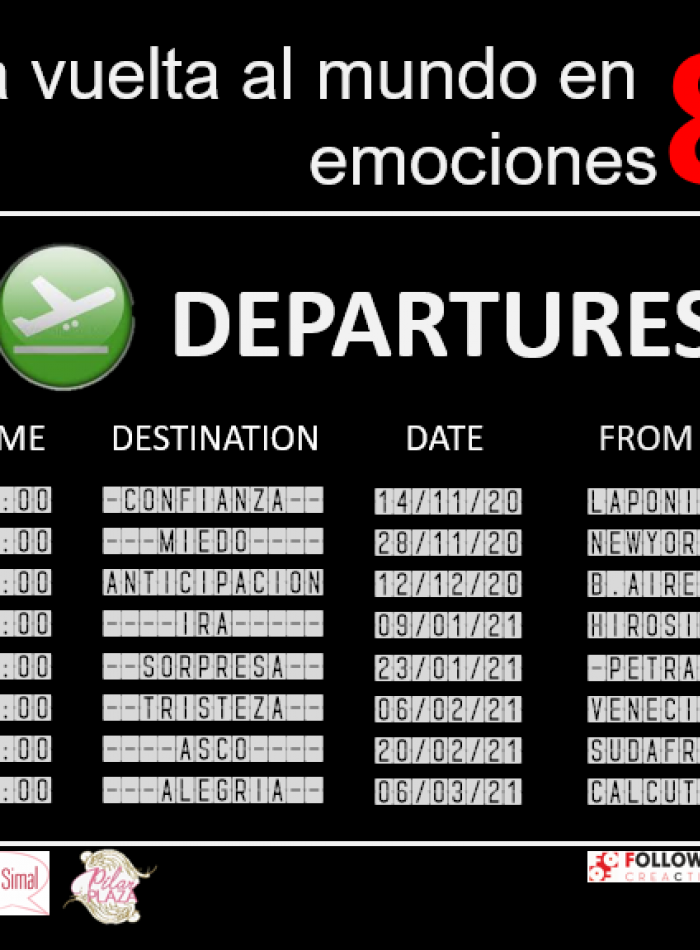 La Vuelta al Mundo en 8 Emociones
This is an Online Experience

Offered in Spanish
What will we do?
🚂 Ha llegado el momento de realizar el viaje que quizás te cambie la visión de tu vida y poder llegar a transitar en cada emoción y mejorando la relación con cada una de ellas, siendo conscientes de donde se generan para tomar conciencia..
🙋🏻‍♀️🙋🏻‍♂️Te proponemos "La Vuelta al Mundo en 8 Emociones" donde podrás:
🌀 Reconocer tus emociones..
🌀 Hacerlas conscientes desde tus creencias.
🌀 Integrarlas.
🌀 Habilidades emocionales.
💛 Todo ello, para sentir una vida más plena, más ecológica y una gestión emocional adecuada.
❇️ Te ofrecemos dinámicas, herramientas y acompañamiento en todo el viaje.
- Teatro Emocional
- Motivación
- Constelaciones Familiares
- Meditaciones y visualizaciones
- Dinámicas de Expresión corporal
- Mindfulness
- PNL
- Identificar bloqueos o creencias limitantes
- Coaching en optimismo
- Gestión y sanación del Niño Interior
👫🏻👭 Viaja con nosotros por el Mundo y disfrutaremos de ser compañeros muy emocionantes.
DESCUBRE
¿Sabes que emociones son las que marcan tu día a día?
¿Eres consciente de que son las que determinan la manera de relacionarte con los demás?
¿Que importancia tienen las emociones en nuestro dia a dia?
¿aprendemos de las emociones?
Descubre como el conocimiento de las emociones te ayuda a evolucionar, desarrollarte y madurar. Obteniendo un cambio en tu vida desde la observación de cada proceso emocional.
PASA A LA ACCIÓN
Lo más difícil ya está hecho, ahora solo queda marcar el rumbo, implementar en nuestra vida cotidiana hábitos nuevos y conscientes que nos permitan cambiar la mirada y la manera de relacionarnos con nosotros y con nuestro entorno.
INTÉGRALO
Con las herramientas y conocimientos adquiridos en "La vuelta al mundo en 8 emociones" unido a tu motivación, a buen seguro, significará un antes y un después en tu vida.
...pero eso ya depende solo de ti.
What do I have to bring?
What else should I know?