Online Experience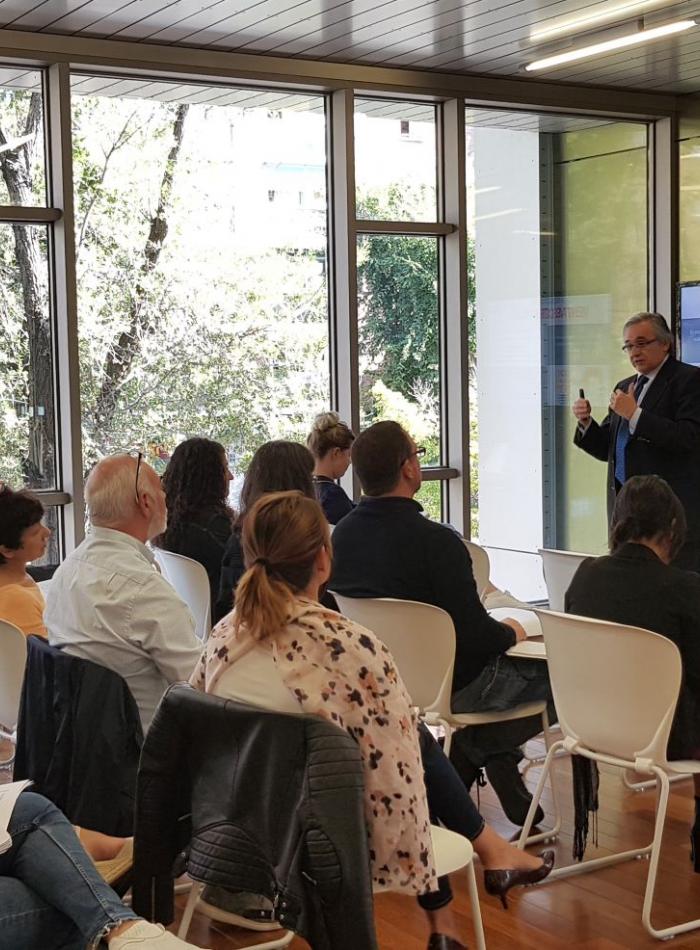 LAS SIETE SOFT SKILLS PARA EL FUTURO
This is an Online Experience

Offered in Spanish
What will we do?
Durante el desarrollo de esta experiencia vamos a conocer las 7 soft skills (habilidades blandas) y como entrenarlas para alcanzar el control de tu vida personal y profesional.

Las 7 habilidades son:

- ADAPTABILIDAD: Abiertos al cambio
- PENSAMIENTO CRITICO: Cuestionar lo habitual
- EMPATIA: Ponerte en la piel de otro
- INTEGRIDAD: Ser congruente con tus valores
- OPTIMISMO: Actitud positiva
- PROACTIVIDAD: Crea tu futuro
- RESILIENCIA: Gestión de la adversidad

Al desarrollar estas habilidades tomas el control de tu vida y te capacitas para encontrar y hacer el trabajo que amas y tener la sensación de que vives con un propósito.


¿Qué vas a conseguir?

- Aumentar tu autoconciencia.
- Saber lo que hay que hacer y decir en cada situación.
- Poder prepararte para ese trabajo que te gusta.
- Saber que tienes que vivir la vida con un propósito y con pasión.
- Tener relaciones personales más felices satisfactorias.
- Estar bien preparado para ocupar el puesto de trabajo que te depare el futuro.

What do I have to bring?
What else should I know?