Online Experience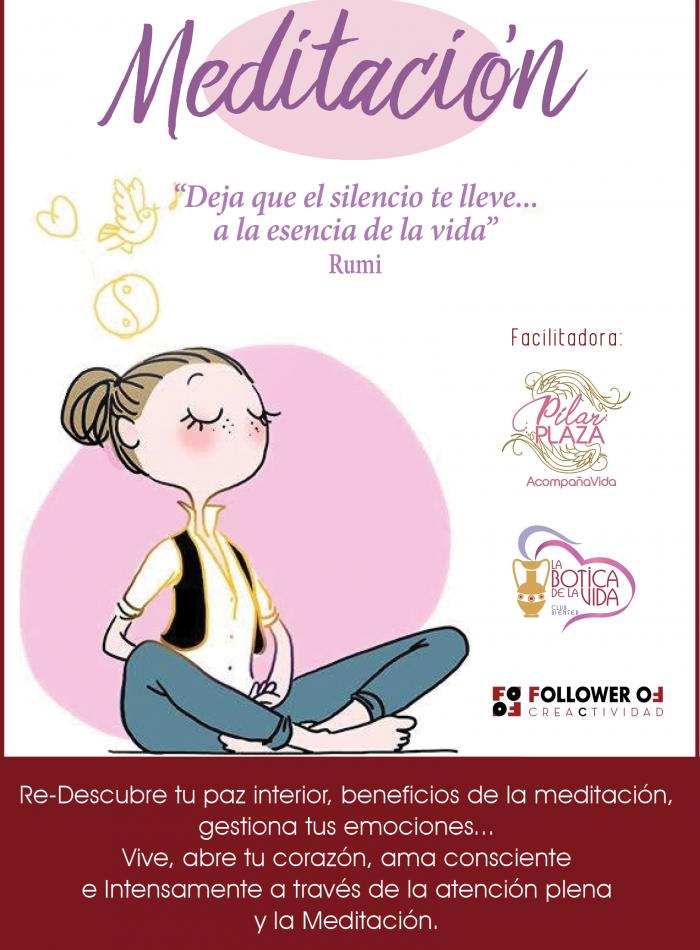 This is an Online Experience

Offered in Spanish
What will we do?
Re-Descubre tu paz interior, beneficios de la meditación, gestiona tus emociones... Vive, abre tu corazón, ama consciente e Intensamente a través de la atención plena y la Meditación.

Dedícate 2 horas para poder conocerte un poco mejor, te lo mereces.

🤩 Mi Estilo de Vida es sentirme en cada instante en el presente y eso es meditar..
Medito cuando me levanto, en el desayuno, en la ducha, en la escucha, en mi cuerpo, en los paseos, en la compra, en el trabajo...


💋 🕺 💃🏽 🤗 También Meditar es un baile, la sensibilidad de un beso, de un abrazo, la atención a nuestros hijos, familia...

😱 😵 En nuestra vida MEDITAMOS cada instante inconscientemente.

🤗 Os invito a prestar atención a ese acto que realizamos a lo largo de nuestro día. Así vivimos mas el presente, sentimos con mas intensidad lo que sucede en cada instante y agradecemos nuestra experiencia.

💟 A mi me funciona... ¿quieres tu experimentarlo?

Solo cada acción que realices prestale atención con todos tus sentidos...

🤔 ¿no sabes como empezar a hacerlo?

🙏 Estaré encantada de mostrarte en este taller los beneficios de la Meditación, te daré herramientas para hacerlo fácil y divertido, acompañandote en todo tu proceso...

🥰 ¿Te animas a vivir una vida plena?

Los beneficios de la meditación no se consiguen en un solo día, es un hábito que incorporamos en nuestro día a día para obtener los resultados adecuados.

- Favorece un aumento de la serenidad.
- Favorece la sensibilidad en la vida diaria.
- Favorece la empatía hacia los demás.
- Activación de claridad mental.
- Purifica los pensamientos
- Desciende el nivel de estrés, incertidumbre, miedos, ansiedad...
- Se armoniza el ritmo cardiaco
- Efecto positivo en el sistema inmunológico.
- Prevención de enfermedades coronarias.
- Disminución del colesterol.
- Sincronizacion de las ondas cerebrales.
- Desarrollar las habilidades atribuidas al hemisferio derecho, como la intuición, la creatividad, la afectividad, la gratitud, el amor, la compasión...
- Mejora la memoria y las funciones cognitiva
- Potencia la actividad de pensamientos positivos.
- Reduce las sensaciones de dolor y sufrimiento.


• A la vista de estas investigaciones, parece que la mente racional, puede quedarse tranquila. Meditar puede transformar por completo nuestra vida. Llegar a tener una consciencia plena en todo lo que realizamos para obtener todos estos beneficios y unos cientos mas.
What do I have to bring?
What else should I know?