Online Experience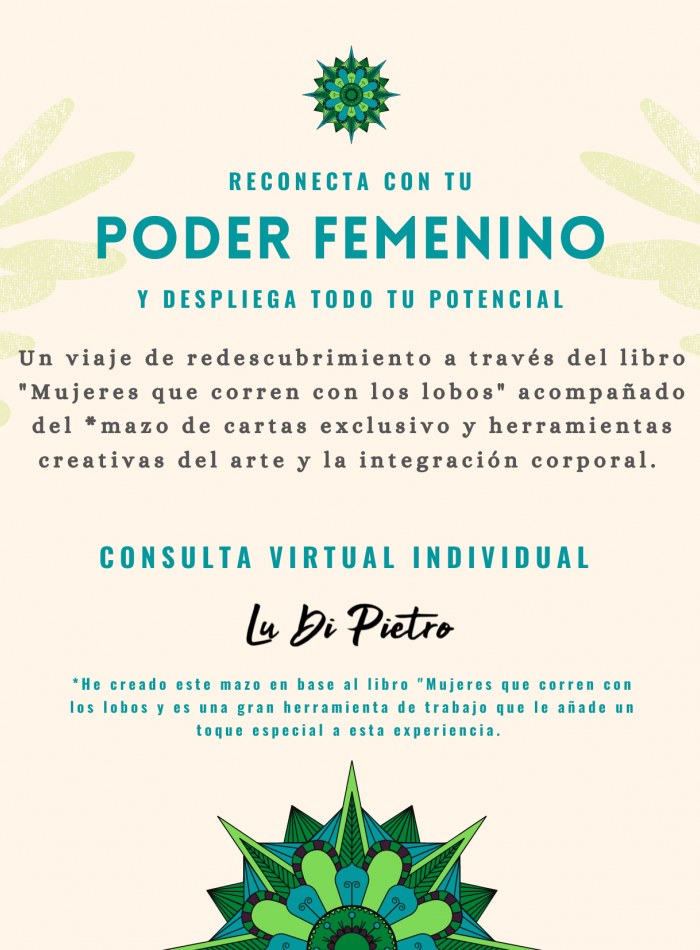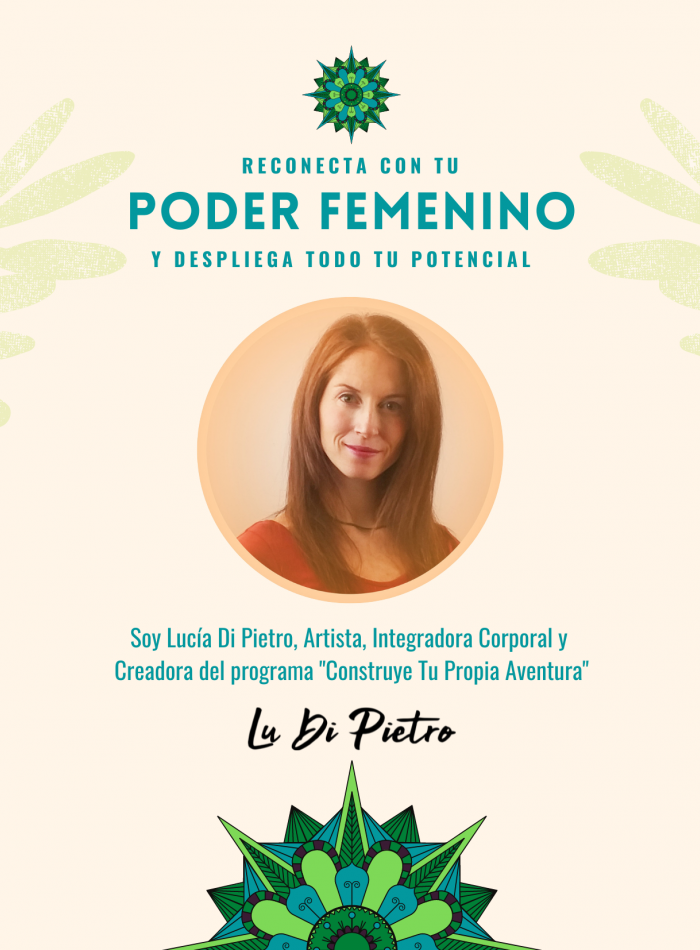 Reconecta con tu poder femenino
This is an Online Experience

Offered in Spanish
What will we do?
Un viaje de redescubrimiento personal en el cual podrás reconectarte con tu poderosa fuente vital y ese aspecto intuitivo, creativo y sanador que llevas dentro.
En este recorrido, nos valdremos de las enseñanzas del libro "Mujeres que corren con los lobos", con el cual trabajo hace más de diez años y acompaño a mujeres a que florezcan y desplieguen todo su potencial.
Además, trabajaremos con el *mazo de cartas exclusivo del libro, y herramientas creativas del arte y la integración corporal.
*He creado este mazo en base al libro "Mujeres que corren con los lobos" y es una gran herramienta de trabajo que le añade un toque especial a esta experiencia.
Cuando logramos quitarnos lo velos del deber ser, nos volvemos realmente autenticas, nos sentimos libres y merecedoras de vivir una vida plena de sentido, con derecho absoluto al disfrute y al autocuidado.
Este es en un espacio de intimidad, de mucho cuidado y respeto por tu proceso personal.
Si te resuena, eres bienvenida.
Te invito a la aventura de redescubrirte hoy, y te acompaño en el camino. Cuentas conmigo.
Soy Lucía Di Pietro, Artista, Integradora Corporal y Creadora del programa "Construye Tu Propia Aventura", en el cual te acompaño a ser el/la protagonista de tu historia, siendo leal a tu filosofía, respetando tus principios y alentándote a superarte desde la escucha atenta, el ofrecimiento de recursos prácticos y los años de experiencia que me avalan trabajando en estos temas.
What do I have to bring?
What else should I know?