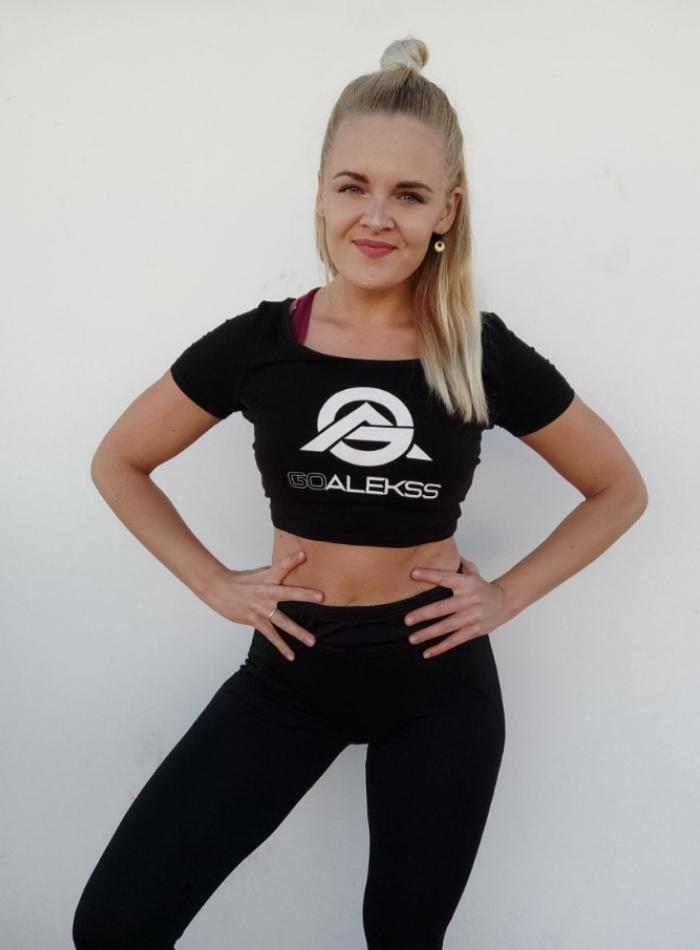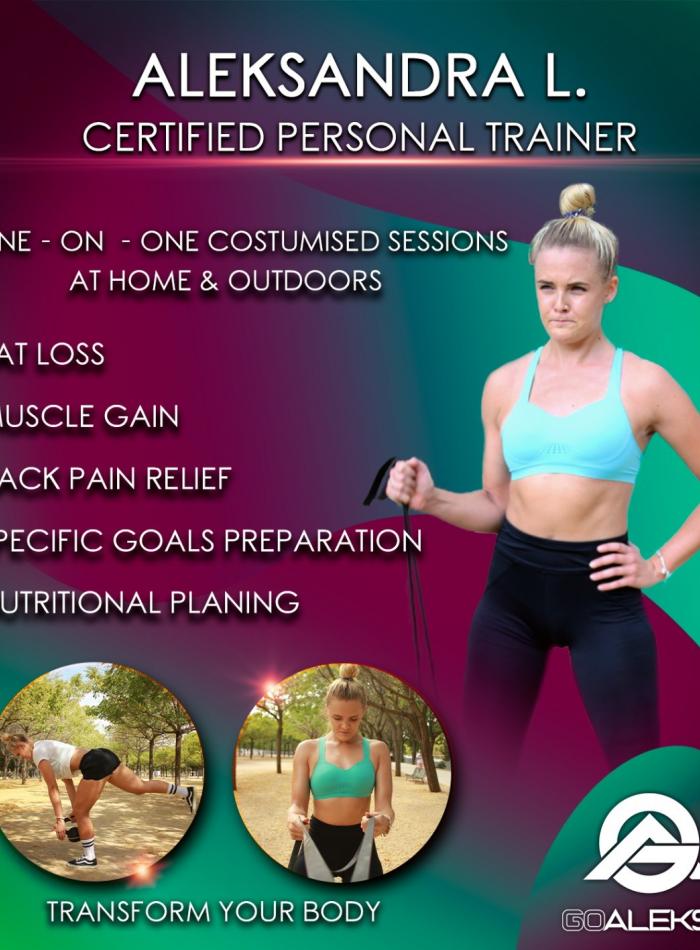 Speak Spanish and English

30 € / per hour

Monday

-

In the afternoon

Wednesday

-

In the morning

Thursday

-

In the afternoon

Friday

-

In the afternoon

Saturday

-

In the morning

More detailed availability

Para eligir la hora de entrenamiento ponte en contacto conmigo.
Mi nombre es Aleksandra.
Soy Entrenadora Personal certificada con Master en Educación Física.
La actividad física avanzada es parte de mi vida ya desde hace 20 anos.
Tu cuerpo es como un coche, gracias al que te mueves.
Cuando mas lo cuidas, menos se va a estropear y te durará mas tiempo.
Y es igual con tu cuerpo.
Déjame cuidar tu cuerpo a lo largo de todo tu camino.
Quiero ser tu mentor.
Como una especialista te voy a dotar de las herramientas adecuadas para llegar a tener éxito.
El trabajo conmigo significa:
⦁ Ahorro del tiempo que perderías en la búsqueda de como conseguir el cuerpo de tus sueños.
⦁ Ahorro del dinero gastado en el tratamiento de lesiones: conmigo vas a prevenirlas.
⦁ Continuo respaldo en el conocimiento.
⦁ La hoja de ruta adaptada a tus necesidades.
LA OFERTA
- Los programas mensuales de entrenamiento
- Sesiones de entrenamiento PRESENCIALES / ONLINE
LOS PROPOSITOS :
- La prevención de lesiones.
- El aumento de la fuerza, la flexibilidad, la resistencia y el equilibrio.
- El mejoramiento de la calidad del movimiento corporal.
- El alargamiento de tu carrera como un deportista.
Si quieres ir rápido camina solo, si quieres llegar lejos ve acompañado.