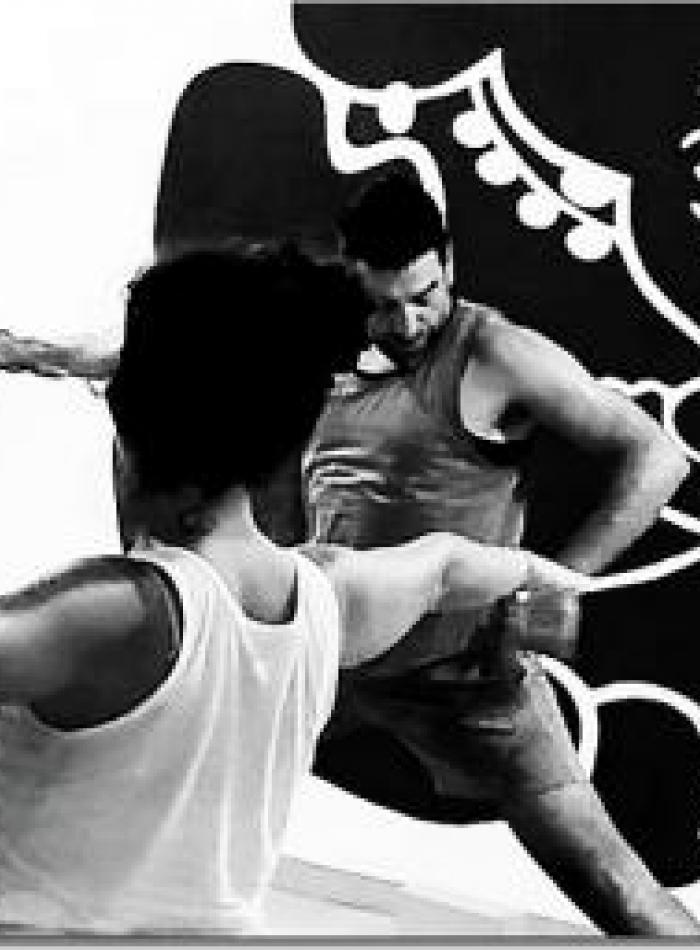 Speak Spanish

40 € / per hour

Saturday

-

In the morning
Roberto is a Yoga teacher and coach, as well as an engineering professional in an IBEX Telecommunications company. He has been practicing and teaching Yoga for years. His slow and strength-conditioning style is accompanied by a studied training of the mind to achieve a silent and conscious practice which can be pulled upon in daily life.
He has practiced karate, canoeing, athletics and soccer, but discovered Hatha Yoga more than 10 years ago, when stress was running his life and since then Yoga became his vitamin to aid little by little on his inner journey. Discovering Vinyasa Flow became one of those defining moments, a before and after in his life, because of its physical dynamism, the flow of energy present in the body, its muscle toning qualities and the way in which it helps to silence his western mind.
Roberto is co-founder of Lemon Yoga Sevilla and has been collaborating for years in the Oyoga Yoga teacher trainings with Lourdes Vidal. He is vibrant, motivating, fun and does not miss an opportunity to collaborate with a solidarity movement. From Lemon Yoga Seville and Oyoga, he collaborates in solidarity events with Ana Casas' association "Attitude towards Cancer" and also works with the group "Yoga for change" which works in favor of different associations.
--
Profesional de la Ingeniería en una empresa de Telecomunicaciones del IBEX. Profesor de Yoga y Coach. Roberto lleva años practicando y enseñando Yoga. Su estilo lento y fortalecedor se acompaña de un entrenamiento estudiado de la mente para conseguir una práctica silenciosa y consciente que pueda trasladarse a la vida diaria.
Ha practicado karate, piragüismo, atletismo y futbol, pero descubrió el Hatha Yoga hace más de 10 años, cuando el estrés dirigía su vida y desde entonces el Yoga es su vitamina para crecer poco a poco en su viaje interior. El Vinyasa Flow le cambió la perspectiva, siendo para él un antes y un después, por su dinamismo físico, el flujo de energía, la tonificación muscular y las opciones que otorga para acallar con más facilidad su mente occidental.
Roberto es Cofundador del centro de Yoga "Lemon Yoga Sevilla" y lleva años colaborando en las formaciones de Yoga de Oyoga con Lourdes Vidal. Es vital, motivador, divertido y no se pierde una oportunidad de colaborar con algún proyecto solidario . Desde Lemon Yoga Sevilla y Oyoga, colabora en Eventos solidarios con la asociación de Ana Casas "Actitud frente al Cáncer" y también colabora con la agrupación de "Yoga para el cambio movimiento solidario" que trabaja en favor de distintas asociaciones.