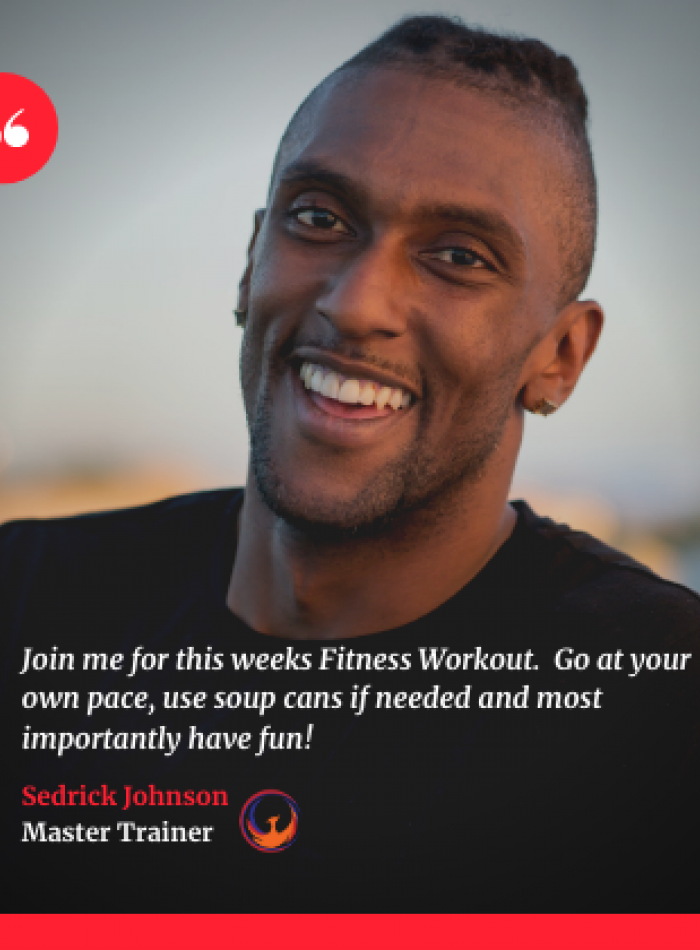 Speak English

37 € / per hour

Monday

-

In the afternoon

Wednesday

-

In the evening

Thursday

-

In the afternoon

Saturday

-

In the afternoon

More detailed availability

Contact me to schedule your Personal Training Session or Fitness Class. I look forward to hearing from you.
Sedrick Johnson - Personal Trainer/Instructor

Don't let his charming smile fool you, he will provide a challenging and engaging workout, no matter what your physical level may be, beginner to extreme athlete, Sedrick has you covered!