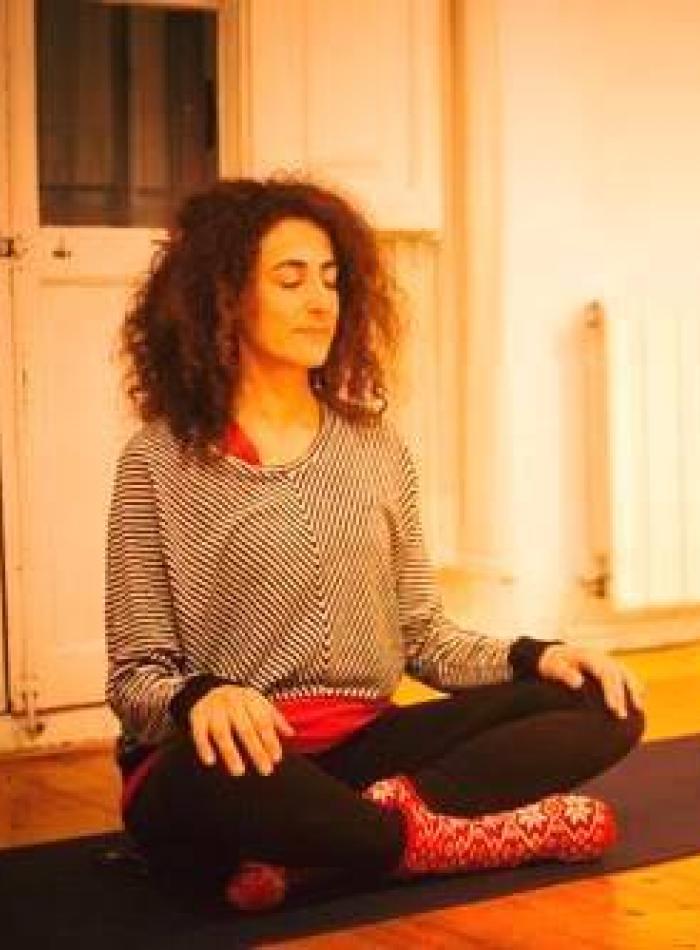 Speaks Spanish and English

Wednesday

-

In the morning

Thursday

-

In the evening

Saturday

-

In the morning

More detailed availability

Para clases o sesiones individuales estoy libre: lunes, marte y jueves a última hora de la tarde y miércoles, viernes y sábados por la mañana.
En las clases, soy exigente pero sin exagerar. Siempre te pediré más si veo que puedes ir más allá.
El entusiasmo y las ganas de enseñar me definen. Me gusta mucho lo que hago y eso empaña las clases.
Te tengo que explicar también que el yoga engancha porque vives experiencias muy intensas como por ejemplo superar los límites.
El yoga te reta y te confronta contigo misma.
Es un trabajo de experimentación en el que el laboratorio es tu cuerpo y tu mente.
¿Te atreves?